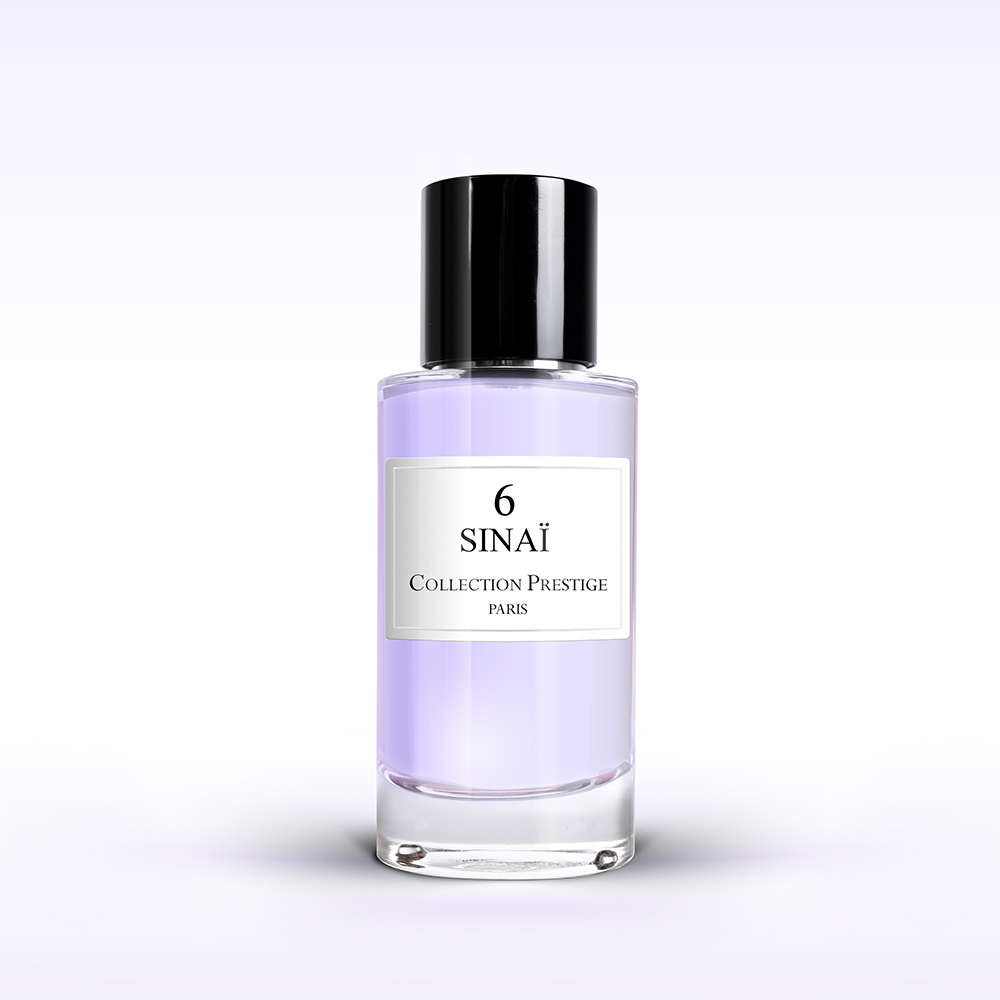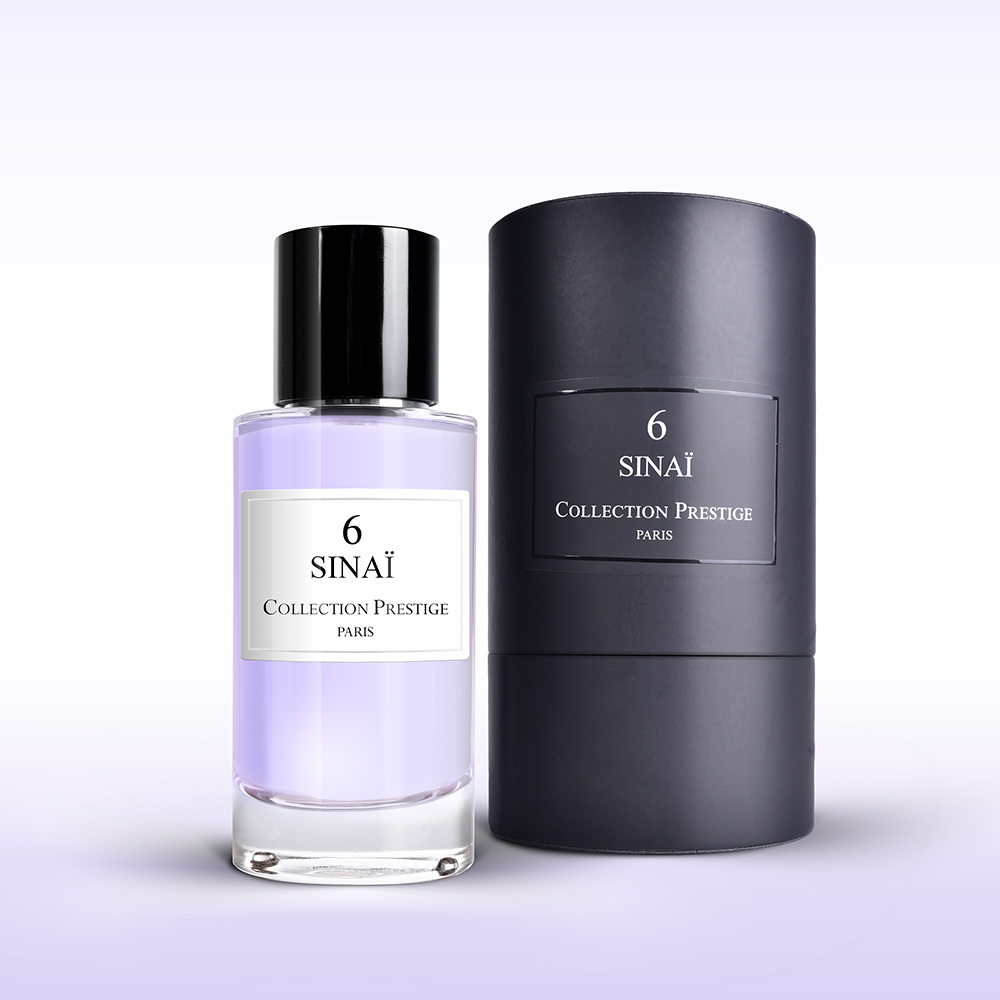 Sinai N°6 - Collection prestige
Sinaï N6
Sinai takes you on a journey to the Mediterranean and tells all about the hidden treasures of the Middle East. The strength of the fragrance, which comes from the notes of amber, is softened by the soft and sensual notes of musk. The fragrance opens with a wave of incense, followed by the deep amber note, perception dissolves with the final celebration of sweet musk notes, a warm aroma that overwhelms the senses.
Fragrance Family: Oriental, Woody
Top note: Frankincense
Heart note: Oud/Amber
Base Note: Musk
The perfume comes in the iconic glass cylinder bottle of the Prestige Collection. The modern and sleek look is completed by the black lacquered cap. A timeless perfume in both scent and appearance.