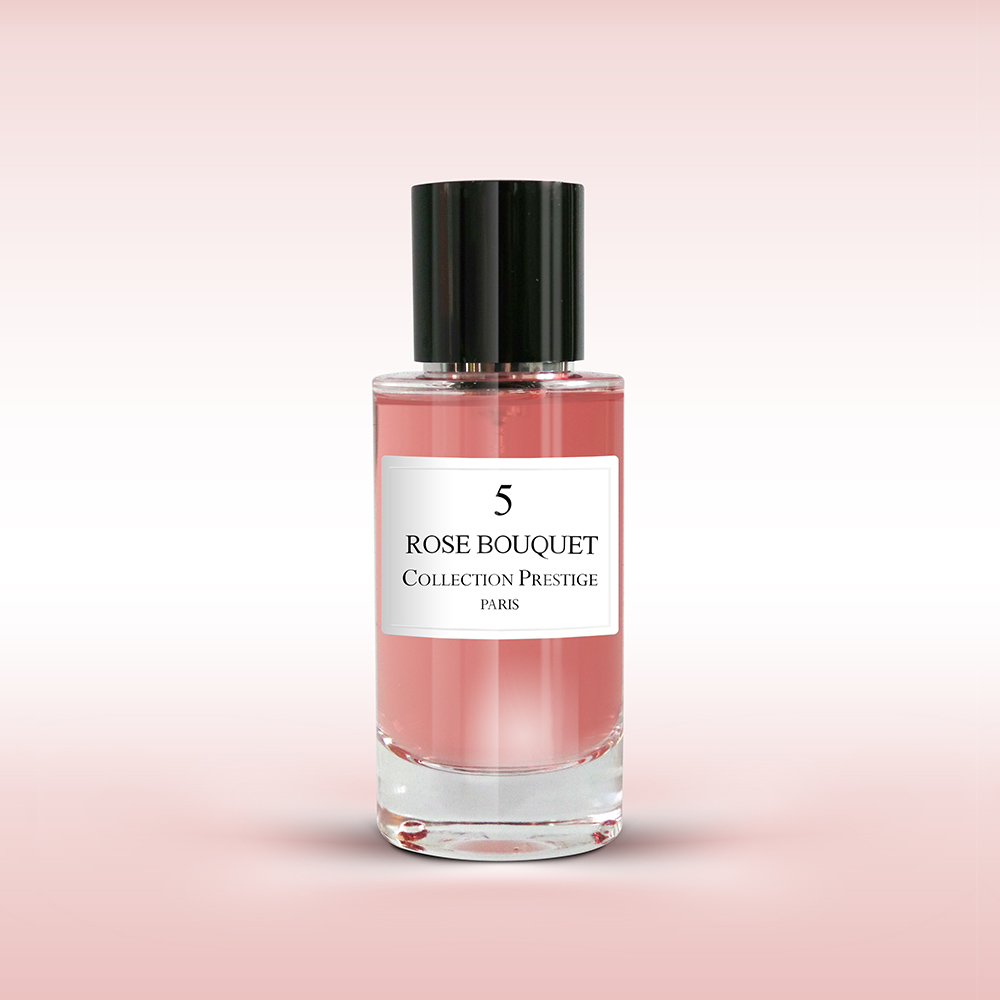 Rose Bouquet N°5 - Collection Prestige
Rose bouquet N5
is an oriental tribute to all the senses. A sophisticated yet versatile fragrance with casual elegance. The serenity of a bouquet of white flowers changes during the day to a fusion of vanilla and light oud wood. The addition of the zest of the bergamot envelops your skin with a spicy undertone that leaves you glowing all day long.
Fragrance Family: Amber, Floral
Top note: fruity notes/pear/pink pepper
Heart note: Tuberose/Jasmine/Ylang-ylang
Base Note: Amber/Musk/Patchouli
The perfume comes in the iconic glass cylinder bottle of the Prestige Collection. The modern and sleek look is completed by the black lacquered cap. A timeless perfume in both scent and appearance.